Leveraging state-of-the-art technologies, our original production systems support advanced manufacturing that responds to the demands of the times.
The history of our company started in 1918 with the manufacturing of terminals in the Shimo-Osaki district of Tokyo.
Since then, we have pursued manufacturing that fits with the times in response to customer demands.
We have explored part-manufacturing technologies by means of our original production system, in which our in-house stamping die, molding die, and automatic assembly machines are combined.
Now we are manufacturing various electronic parts including switches and connectors that are to be incorporated in electronic devices such as cellular phones, digital home appliances, and PCs.
While preserving inherited technologies, we will keep taking on the challenges of new manufacturing and offer advanced and high-quality products and services that only UGM can produce.
UGM's original production system
In order to address the production needs in the electronic hardware field where new technologies are born on a daily basis and their advancement keeps accelerating, UGM undertakes the processes of stamping, insert-molding, and automatic assembly of electronic parts by means of its original production system.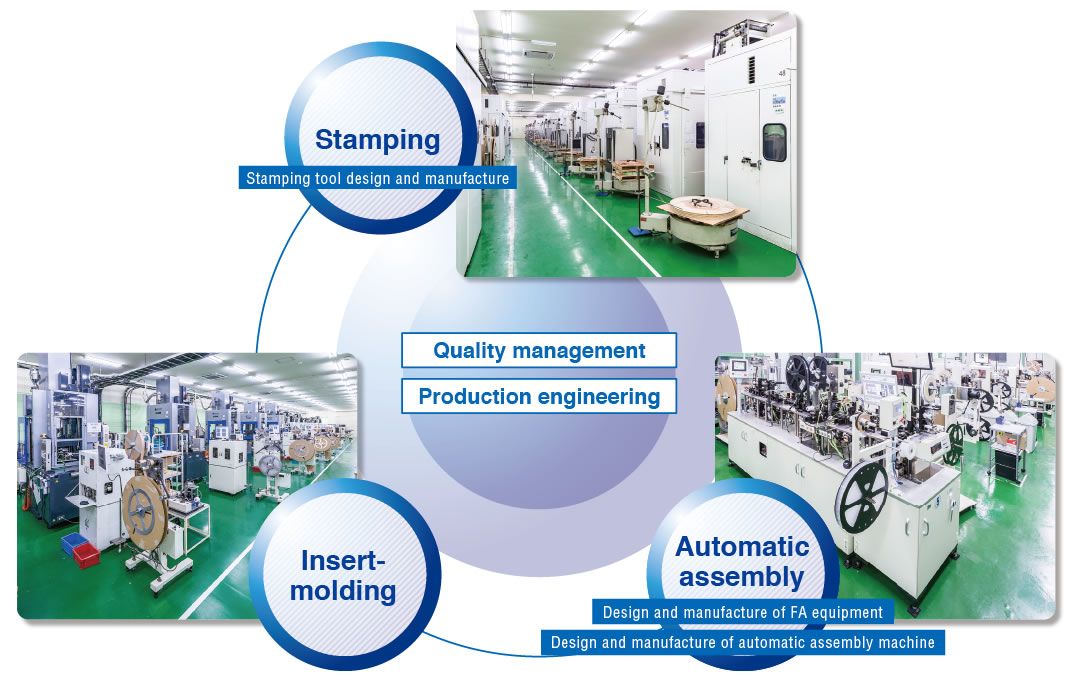 Domestic and Overseas Bases
We are operating our business worldwide deeper and wider.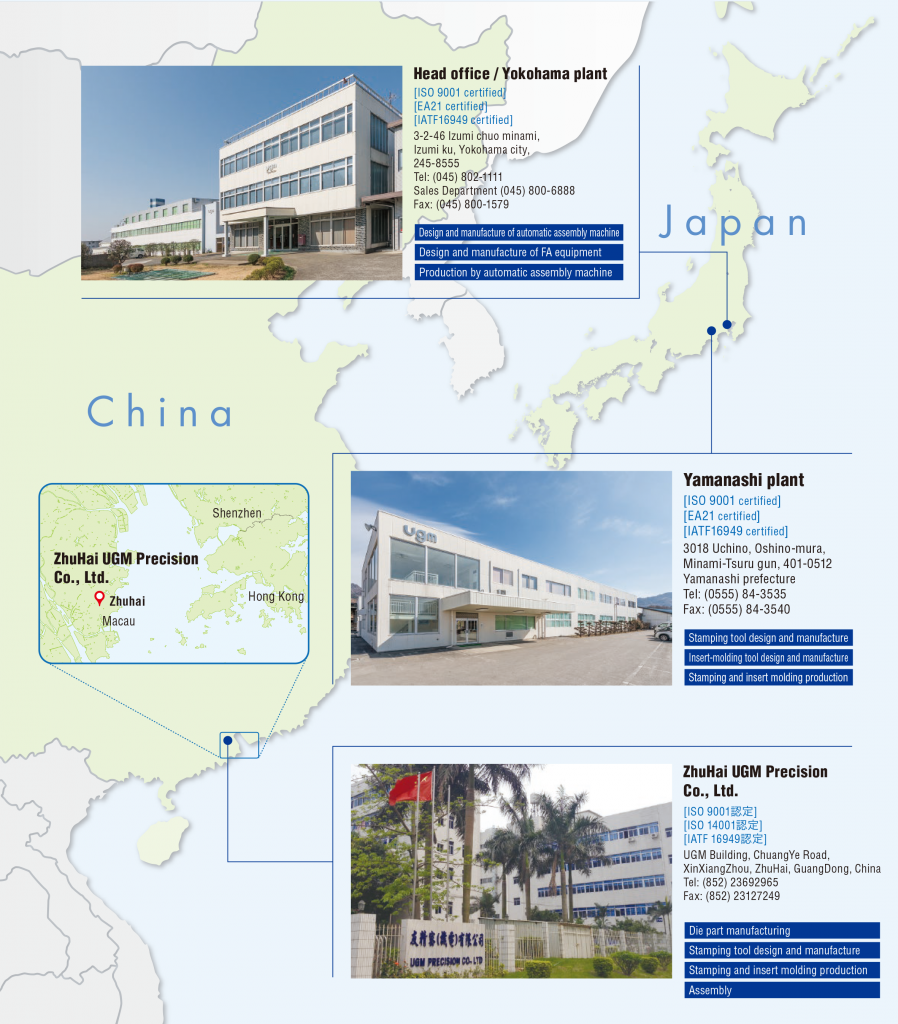 Access
Head office / Yokohama plant
3-2-46 Izumi chuo minami, Izumi ku, Yokohama city, 245-8555
Tel: (045) 802-1111 / Sales Department (045) 800-6888
Fax: (045) 800-1579
Yamanashi plant
3018 Uchino, Oshino-mura, Minami-Tsuru gun, Yamanashi prefecture
Tel: (0555) 84-3535
Fax: (0555) 84-3540
Subsidiary in China
ZhuHai UGM Precision Co., Ltd.
UGM Building, ChuangYe Road, XinXiangZhou, ZhuHai, GuangDong, China
Tel: (852) 23692965 Fax: (852) 23127249